Kilmore Quay is a sister company of Atlantis Seafood's which is Ireland's premium seafood provider for the foodservice market for the past 25 years.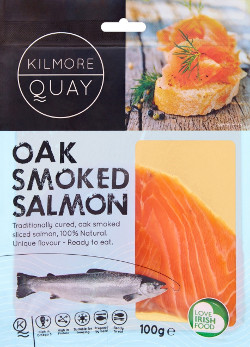 We are proud to take our name from the bustling seaside fishing port, Kilmore Quay, only a few minutes from our BRC accredited Seafood processing facility where we source our fish directly from local fishermen. Because of our location at the gateway to the Atlantic Ocean and Irish Sea, ensures we have a wide selection of the freshest seafood daily.
Our directors, Mark O'Connor and John Kenny have a combined 50 years experience in the seafood industry. During this time they have gained the expertise and knowledge required to meet the changing demands of the consumer and to continuously innovate. Our vision is to make seafood more enjoyable for families and to be recognised for quality and authenticity.