Folláin was established by Mairin and Peadar Ui Lionaird and business partner Eithne Ui Shiadhai in 1983, using a family recipe passed down through generations for grapefruit marmalade. From modest beginnings, the company continuously grew over the years with a rising demand for Folláin jams, marmalades, relish and chutneys.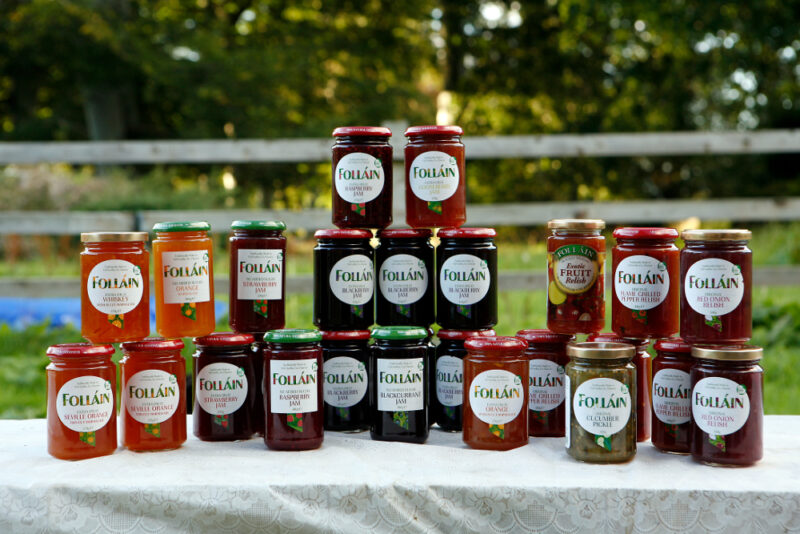 Folláin is the Irish word for "wholesome" which is at the core of its commitment to honest food. The company believes that preserves have the power to capture the fruits of nature at its very best, and it aims to share the fruits of its labour.
Folláin's commitment to natural food has led to the introduction of its No Added Sugar range, which has won many awards both nationally and internationally.
A recent expansion into a new manufacturing facility has led to increased production capacity, providing customers with new and exciting product offerings.