The Gem product portfolio can be described as 'versatile', with all products in the range packed in a state-of-the-art factory in Ireland. Gem Pack Foods' food selection policy means that only the best ingredients are sourced to ensure customer satisfaction.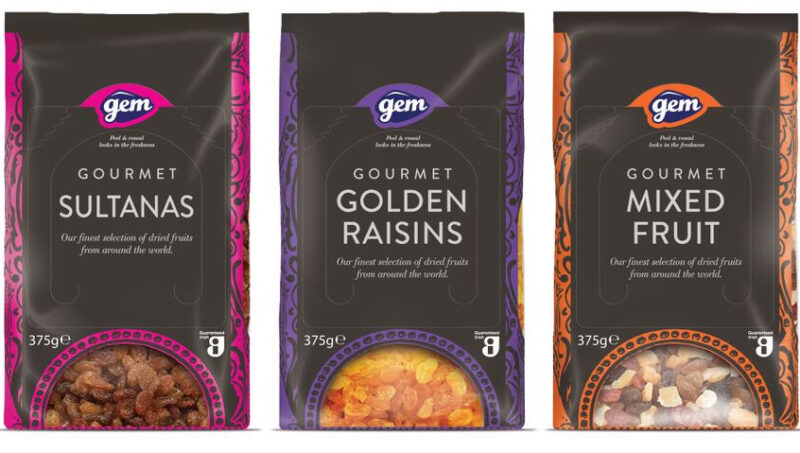 The company is perhaps best known for its complete sugar collection, however, Gem's product range varies from dried fruit, gourmet dried fruit, cherries, and peel, to a full collection of almonds and additional nuts.
Gem also offers traditional desserts, cereals, pulses, a range of different rice, and a variety of Sunsweet and Sunmaid products.
Gem's range caters for a wide variety of customer requirements, whether those needs are in retail or foodservice.